Centre For Cultural Engagement.
New NWAMI website:
NWAMI Board of Directors.
Weekly Activities:
Monday:
Arabic Classes.
7.30pm to 9pm.
Please visit:
for more details.
Tuesday:
10.30am to 12.30pm.
English Classes.
7.00pm to 9.00pm.
Colwyn Philatelic Society,
every second Tuesday of the month.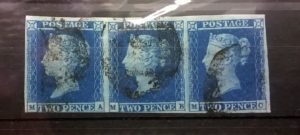 Saturday:
1.00pm to 3.00pm.
Congo Institute Project.

This Project has now been running three years and has researched the story of the Reverend William Hughes.
Hughes established the Congo Institute in Bay View Road, Colwyn Bay, before purchasing Myrtle Villa, pictured below, found at the head of Nant-Y-Glyn Road.
Hughes brought many African youngsters to Colwyn Bay and they were trained at the African Institute which was established at Myrtle Villa.
Some Institute students were buried in Old Colwyn Cemetery.
Click on Congo Boy for David Reed's play on the podcasts.
For more details click on the word Facebook.